Available on iOS, Android and Web
---
Matt Hayes TV App
---
See first, hear first, watch first… and even take part!
---
Discover more about Matt Hayes
---
Subscribe now to get Behind-the-scenes access
---
Take a stake in the future of Fishing on TV
---
ACCESS ALL AREAS AND HELP CREATE NEW SHOWS
---
Matt Hayes TV
---
Regular audio Fishcasts - ask questions via the comments, so I can answer in a future episode. Check out the tips section for themed advice and look forward to guest spots and films with friends such as Mick 'The Duke' Brown.
---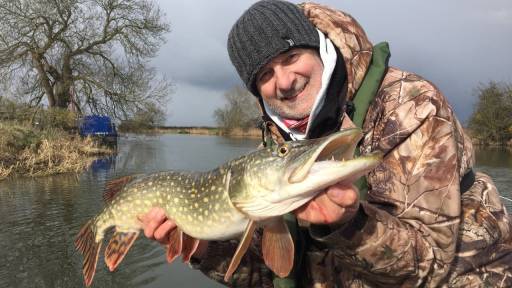 "

"WOW for once I'm speechless what a humble man and a special incite to a private life of a legend, awesome filming by Mr H as always thank you both for the pleasure you 2 bring to a lot of people xxx"
"

"Absolutely amazing brought back a lot of fond memories too Mick bow down sir you are a true legend x"
ALL MY BACK CATALOGUE IN ONE PLACE
---
New films, short films and footage that has never been seen
---
Off the grid? On a boat? Low on data? No problem! Take me anywhere with you with offline mode for all audio tracks; A state-of-the-art video player that detects your connection speed to automatically serve the highest resolution your device can handle.
---
A Message from Matt Hayes
---
"

"My hope is that together, we will build Matt Hayes TV into a big club and a strong voice, and work as one to fund and create new Matt Hayes and Mick Brown films in which you share in the project from start to finish."